< Back to Latest News
What Material Should I Choose For My Driveway: A Simple Guide
December 16, 2020
As we're passionate about all things landscaping, we understand how important it is to make a statement with your driveway. Driveways can seriously set the tone for your whole garden design, as it's the first thing friends, family and guests see when approaching your home. Not only can your driveway provide aesthetic appeal, but it also has many practical benefits. This is why it's important to choose the right materials for creating your drive. If you're thinking about renovating your driveway soon, we've covered some paving options to help you make the best decision.
Things To Keep In Mind
Although your material choice is a vital factor for your driveway, it's also important to remember the Sustainable Drainage Systems (SUDs) regulations. These regulations ensure that rainwater drainage is covered for gardens, so that there is no stress to mains sewers. In some cases, if the intended drive build doesn't meet SUDs regulations, it requires planning permission to carry out the renovation.
What Materials Are Available For My Driveway?
Block Paving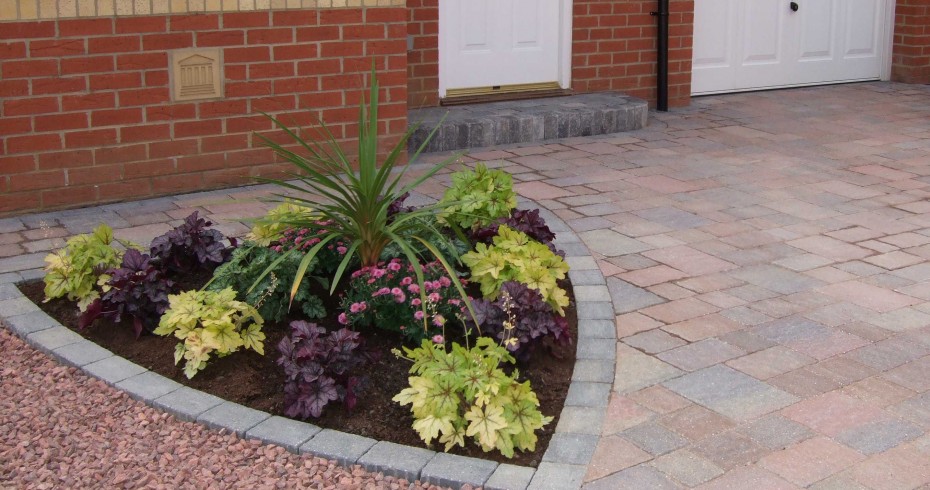 Block paving is a great choice for colour and styling options for driveways. They not only look appealing to the eye, but they're also easy to maintain. In the unfortunate event one paving stone becomes damaged, it's only a case of replacing the one block. The installation of this material can take more time to finish, as every paving block requires laying out individually so professional landscapers will need to help.
Stone
Stone paving can provide homeowners with a more natural aesthetic for their home entrance. Stone is long lasting and low maintenance. There are many kinds of stone available, with some more suitable for driveways than others. Regardless of which stone you choose, you will need to consider your drainage when carrying out the installation of it. However, it's good to know that this material for drives can easily withstand typical weights of vehicles.
Resin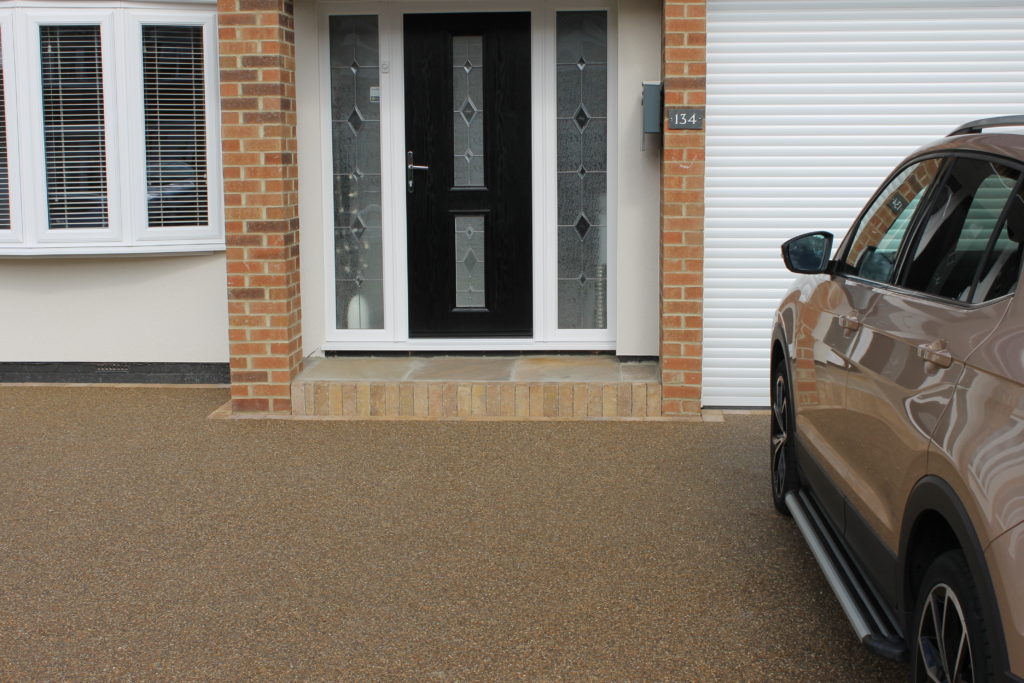 Resin bound options are perfect for providing a sleek and smooth surface, no matter the span of driveway areas. Resin comes in a variety of colours and permeable and non permeable options. Depending on the environment and your choice will dictate if you need the permeable choice. Resin driveways don't need a lot of maintenance, the occasional jet clean is only needed to help keep it looking brand new and presentable!
Gravel
If you need something that's a little more affordable, gravel is one of the best for driveways. Gravel is much cheaper per square metre and is much easier to install. Again, this comes in a lot of colours so you're spoilt for choice. With your drainage in mind, gravel is suitable for meeting SUDs regulations too.
With all these material options in mind, it's always a good idea to obtain advice from your chosen landscaper as they can determine the best options for your requirements, budget and design needs.