< Back to Latest News
An Introduction To Resin Driveways
September 30, 2020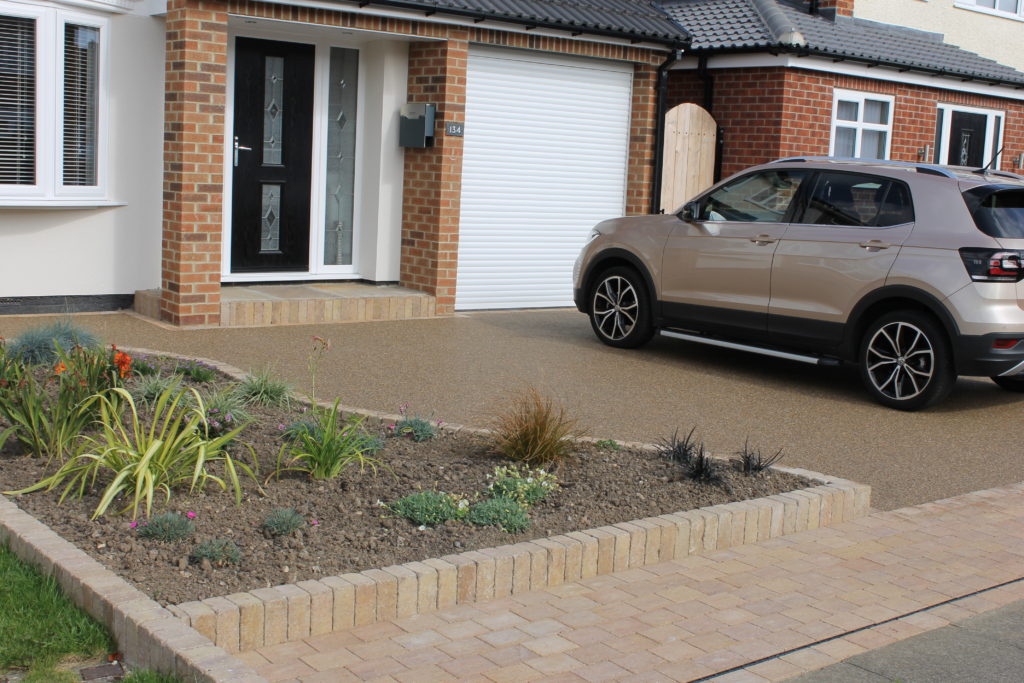 The world of landscaping brings many different options for homeowners, with soft and hard landscaping combinations making up garden and driveway designs of lots of different styles. Because of this, it can be sometimes difficult to decide what will work best to give you both the desired appearance and functionality. In terms of driveways, there's thankfully plenty of choice for materials, such as gravel, stone, block paving, concrete and resin. Resin aggregates are fairly unheard of when it comes to material choice for driveways, however there are lots of benefits to this material. Depending on your desired appearance, resin is a suitable surface material for a range of projects.
Why choose a resin driveway?
If you're wanting a decorative entrance to your home, resin comes in a range of colours which can create the perfect touch for you, your family and your friends who visit. Not only this, but resin is a permeable surface, meaning it creates an ideal finish which falls in line with Sustainable Urban Drainage System (SUDs) regulations.
Resin offers some modern finishing touches. It is known for its smooth finish, making it the preferred choice for homeowners who aren't keen on block paving. When compared to something like gravel, resin surfaces are much longer lasting, as there are no loose stones and the finish is hard wearing. If one of the requirements you need for your driveway is better access for wheelchairs or pushchairs, you'll find extra ease entering and leaving your property with a resin surface.
As already mentioned, resin aggregates come in an amazing range of colours, so there's not a shortage of design features you can create with it. In garden design, you can opt to use resin in pattern forms and along borders – not just for driveway use. Furthermore, if you're considering a complete overhaul in your garden, resin is an advantageous addition especially if you lack time to tend to your garden. Its low maintenance qualities mean you needn't worry about washing it too often, all the while minimising the need for weeding and eradicating mould build-ups.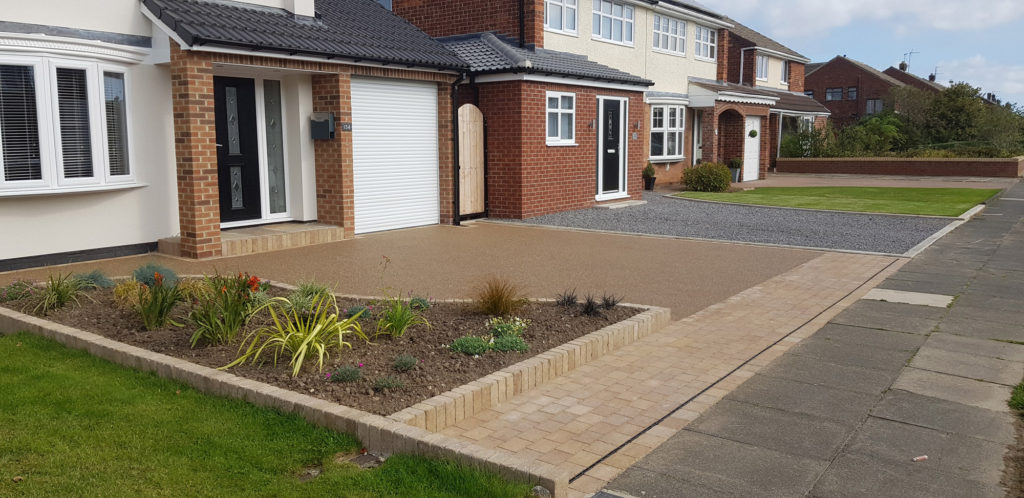 What Resin Aggregates Are Available?
Resin has become one of the country's leading choices for new driveway builds, with lots of combinations developed to suit different homes. Some of the combinations include:
Cappuccino.

Harvest gold.

Solstice.

Onyx
The Benefits Of A Resin Driveway
Although block paving, gravel and other materials are great for your driveway refurbishment, it's a good idea to consider the use of resin for these reasons:
It's long lasting and hard wearing.

It's low maintenance, which is ideal for those who lack time to clean their drive often.

It follows SUDs regulations.

There are many colour options to choose from, so it's suitable for a variety of garden styles.

It provides a beautiful aesthetic for your outdoor space.

It doesn't have any loose stones unlike gravel.