< Back to Latest News
How To Effectively Create Privacy in Your Garden Space
May 7, 2020
Standard Trees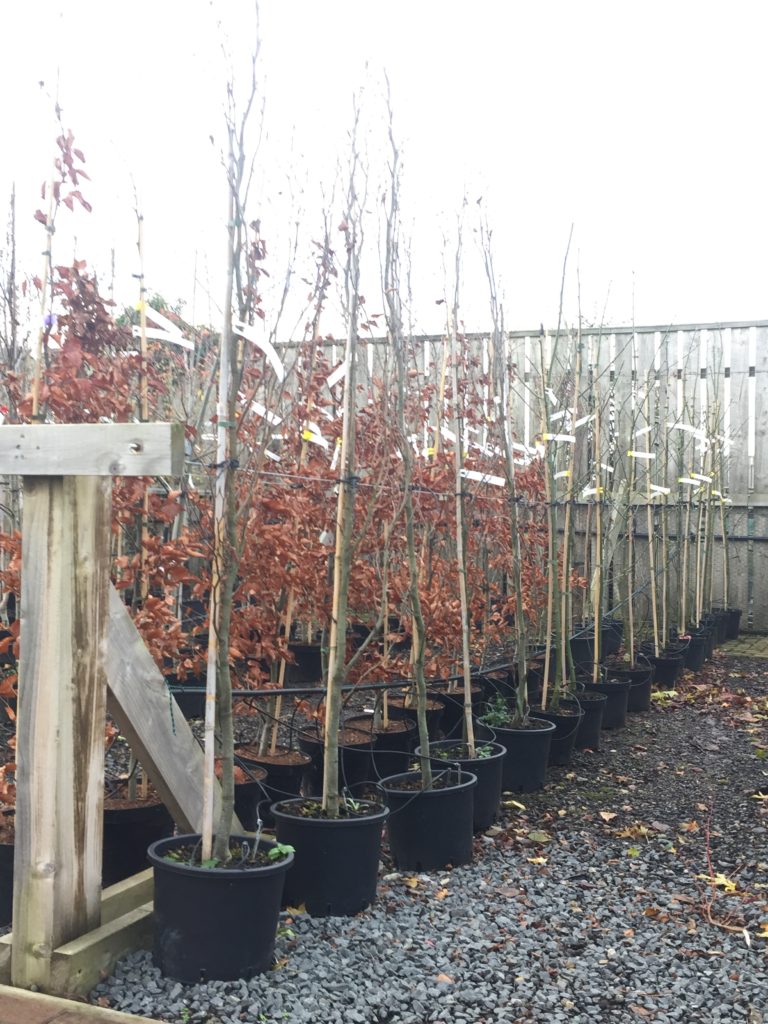 We are big fans of soft landscaping for creating the best enclosed garden spaces. It can be often forgotten that trees, hedges and other plants can make great screens – you don't always need to erect a garden fence to change the scenery! Typically, standard trees have a stem of 1.8m to 2m, making them fit ideally above a fence and still allow for room where space is lacking. Some of the best types you should consider include Oak, Beech, Birch and Acers. It's vital you take care of each species appropriately, as they need to grow strong to make for the best green screen. Check out this section to understand more of what it takes to care for such species.
Pleached Trees
Another great plant to add to your secluded garden design is a pleached tree. These types have already been trained to have their foliage appear at the top of their trunk, making it perfect for cover from outside the garden. If you already have a fence built in your garden design, including some pleached plants is brilliant for an additional screen to sit above a fence. So, if this sounds like something you aim to invest in, the most popular choices are Carpinus Betulas, Photinia Red Robin and Tilia.
Living Screens
In the instance you still want a light stream coming through your garden borders, living screens are a perfect addition to your garden design. Essentially, living screens are shrub plants which have been trained against a trellis to grow in a particular way. To achieve that traditional soft landscape look within your garden, living screens are the way forward as they ultimately block out any unwanted views all the while avoiding any garish sights. Unsure what shrubs to invest in? Check out our selection here.
Bamboo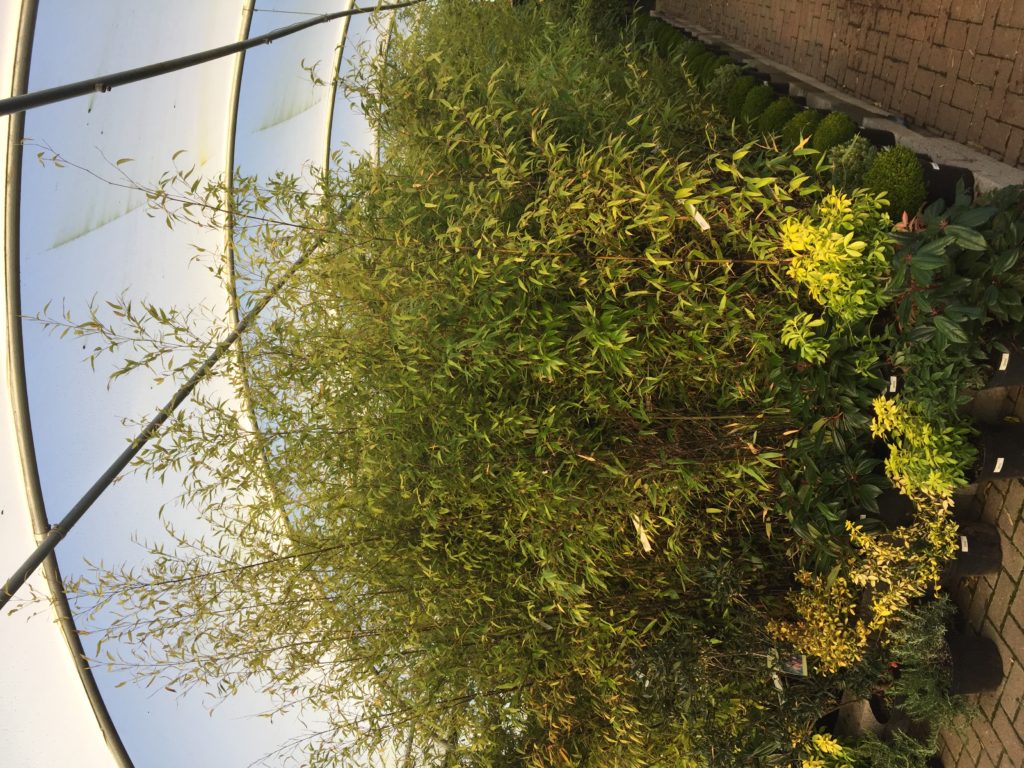 We understand that everyone's garden style is different, and so bamboo is another good option for creating a captivating screen with an exotic look. Not only does it look great in contrasting design, but also provides some mindful sounds to your outdoor space as bamboo in groups moves swiftly in the breeze. One of our favourite species is Phylostachy, which clumps together. Find out more about bamboo here.
Hedges
Hedging is best for windbreaks as well as providing extra privacy. These are excellent for most garden designs, as there's a large variety of species of hedging. Some of the most popular include Taxus Baccata, Prunus Rotundifolia, Prunus Lusitanica, Leylandii and Thuja, and these are some of our favourites at Wilkinsons! When properly taken care of hedging can last for many many years, giving your home extra cover from the outside world that you and your family deserve to properly enjoy your garden.
Ultimately, there's plenty of options you can consider to revamp your landscape design borders ready for Summer. It's a good idea to know roughly how far the roots span for each plant you intend on planting, as this can aid in spacing correctly for your garden design. If you need any additional advice on any species, planting and maintenance of the above plants, send us a message or give us a call and we'll be happy to help!