< Back to Latest News
How To Make Your Garden More Eco-Friendly
September 1, 2020
With the current climate crisis, many people feel it's necessary to do their bit to help towards a better planet for future generations. The rising global temperatures, increasing water levels and changing weather patterns mean that wildlife is certainly struggling to adapt to the situation. Carbon dioxide levels are at their highest in 650,000 years and sea levels are rising 3.3 millimeters every year, so it's rightly on everyone's minds at the moment. We need to protect our natural world to ultimately save humanity too. Thankfully, there are ways to support the planet from your own garden! 
Having an eco-friendly garden doesn't necessarily mean overgrown vegetation, full of insects and weeds. Eco-friendly garden design can easily be achieved in many different styles now, even with the most contemporary and minimalist designs. We wanted to help facilitate this, so we've put together some steps below to aid your start towards a more sustainable and eco-friendly garden.
Have a Good Balance Of Hard & Soft Landscaping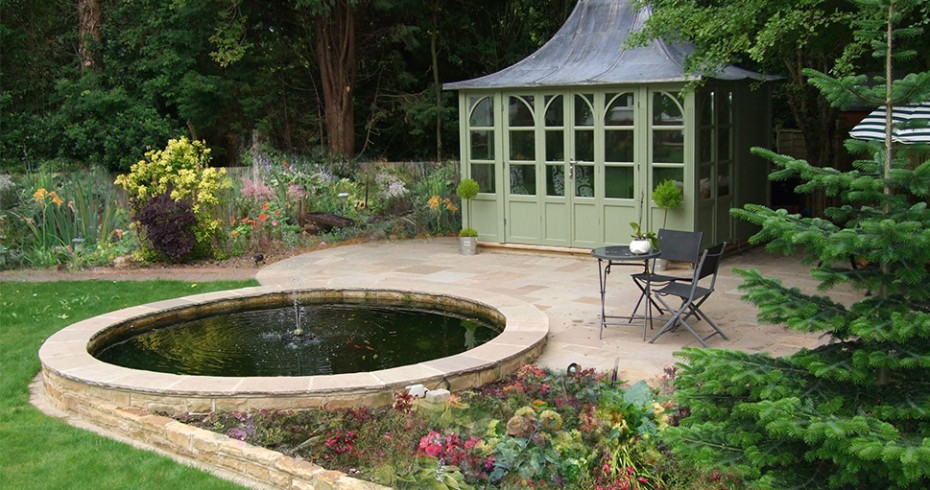 In garden design, you have two different types of landscaping that make up your garden as a whole. Soft landscaping involves anything living such as plants, trees, flowers and shrubs. Hard landscaping is things to do with your patio area, paving, decking and seating areas. When thinking about these two factors, it's important to have a good balance of both to achieve the most eco-friendly garden. 
Ultimately, your budget, how you'll use your garden space and the look you want to achieve will differ the balance. However, when trying to achieve an eco-friendly garden, you'll want a nice selection of plants, flowers, trees and more living things to help support wildlife in your area. For example, if you'd like to have custom made raised flower beds made from stone or wood, you'll want to fill these beds with an assortment of plants to have the right balance. These will support insects and bees, which in turn will keep your garden flourishing too!
Increase Wildlife and Biodiversity
Encouraging wildlife makes your garden far more entertaining and also helps with pest control. Some of the most notable visitors include hedgehogs who eat slugs and birds which help with caterpillar control.
Wildflower turf is a great way to entice bees, butterflies, moths, pollen beetles and hover flies, which will all benefit from the wildflowers and grasses when they begin to bloom in the late spring. This in turn will help to improve the health of your garden and keep it looking fresh.
The easiest way to add wildlife and improve biodiversity is to introduce a pond. Place stones, logs and plants around the edges to create habitats for pond-visiting creatures. Pond skaters and diving beetles can arrive within a few days and damselflies and amphibians within the first year.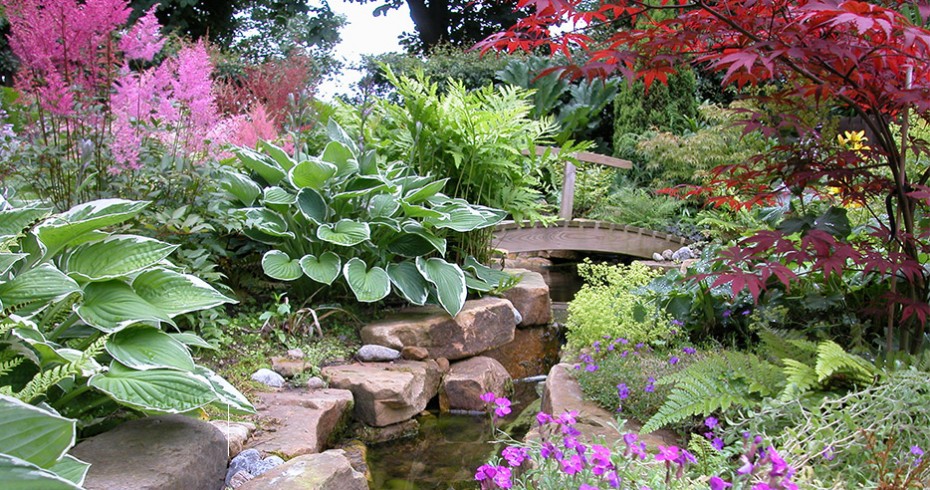 Choose The Right Plants
This brings us to the question of, what plants are right for your garden? Ultimately, including a nice variety of plants is what supports wildlife best. However, to help you get started, we recommend planting the following:
Bee friendly plants such as lavender, foxglove, lupin, geraniums and wisteria to name a  few.

Some

trees

such as rowan, hawthorn, birch and acers.. 

Herbaceous perennials such as astilbe, delphinium, heuchera and aquilegia.

Alpine plants such as sedum, dianthus and phlox as alpines are

hardy and can cope with cold winters

.

Opt for some hanging baskets in the Spring and Summer, as these not only aid insects but also add great texture to your garden space.

Hedging as it's great for nesting sites for birds and help to protect from predators.
One good rule of thumb here is to ensure you plant any of the above in the most effective place. The reason for this comes down to the plant's happiness – if they're planted somewhere where they need more attention from you (such as in a shady area), this can mean more maintenance.
Use Less Chemicals
The great thing about gardening today is the ease for keeping pests away, with many pesticides available on the market. Although they make gardening a lot more straightforward, they can do more harm than good in most instances. 
Because of this, it's a good idea to opt for some natural practices to keep pests and weeds at bay. Improving soil with compost and well rotted manure creates a healthy soil, which in turn gives you healthy plants less likely to succumb to pests and diseases. Taking it one step further, you can recycle by creating your own compost from lawn trimmings, hedge cuttings, vegetable peelings, tea bags and shredded newspapers.