Our Top Tips to Remember for Planting Trees
January 29, 2021
The nation's favourite pastime has found some new followers over the last year. With lockdown people have been stuck at home looking to keep themselves entertained, and so have turned to the garden to find a creative outlet to pass the time whilst being stuck at home. Whether you're a long time gardener or new to the hobby, the simple way to make a statement on your landscape is to plant trees to make mainstays of your outdoor areas. Now there will be some things you'll need to know before you start planting. For instance, infant trees can be very fragile so make sure you plant them with care to allow them to blossom into the centrepiece of your green areas.
Starting Off
The first thing you need to be aware of is the best time to plant your tree. November to March is peak time to plant your trees, so make sure you take advantage of these winter months to blossom your garden. Whether you've purchased your tree from a store or delivered, make sure it's left upright. Keep it sheltered from wind whilst it's unplanted and inspect the leaves and roots to see if they haven't dried out. Lightly spray them to make sure they remain moist.
Prepare the site before you plant your tree, using markings to make sure you plant the trees exactly where you desire them to be. Take on board that the early stages of the tree's life will be fighting for water with the other plants in your garden. So, with this in mind, make sure when you plant the tree it is a good distance away from other plants to ensure it can get the nutrients it needs. The recommended distance between trees is 2 meters.
Getting Planting
When digging the hole to plant your tree in, you have to find the sweet spot. Ensure it's not too small that they don't have a chance to grow, but also not too big that the tree is not firmly in place. Create a slit into the ground making sure it's deep enough for the roots. Keep the slit ajar with the spade and place the plug around 2cm under ground level. Then, place the soil back around the tree, making sure it's in tightly. All saplings benefit with using tree guards or spirals to keep them firmly in the soil.
Creating a Scene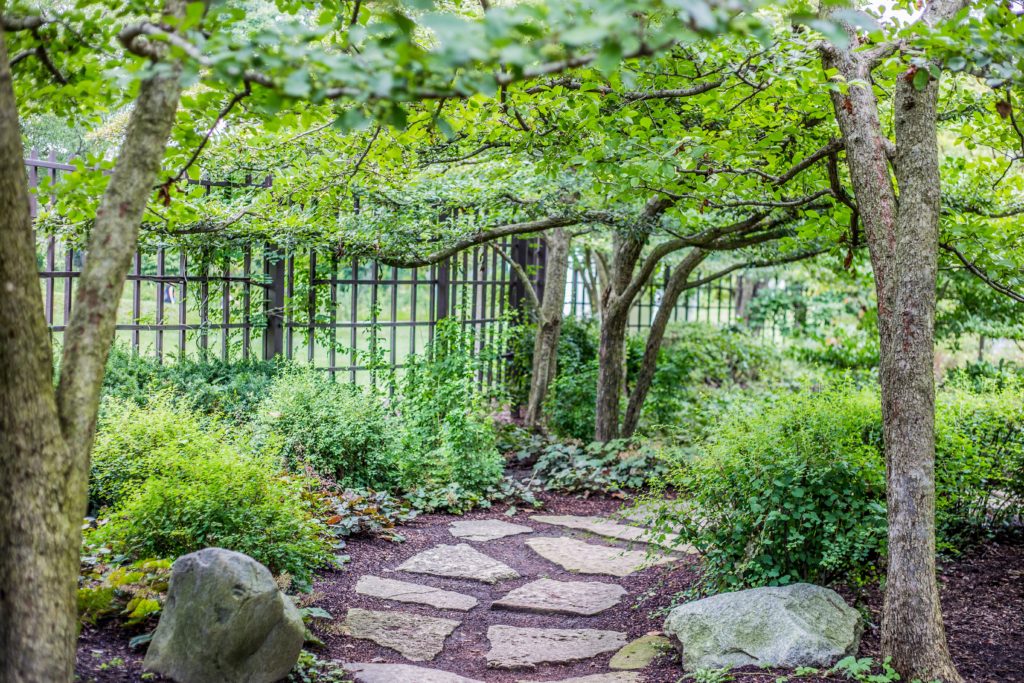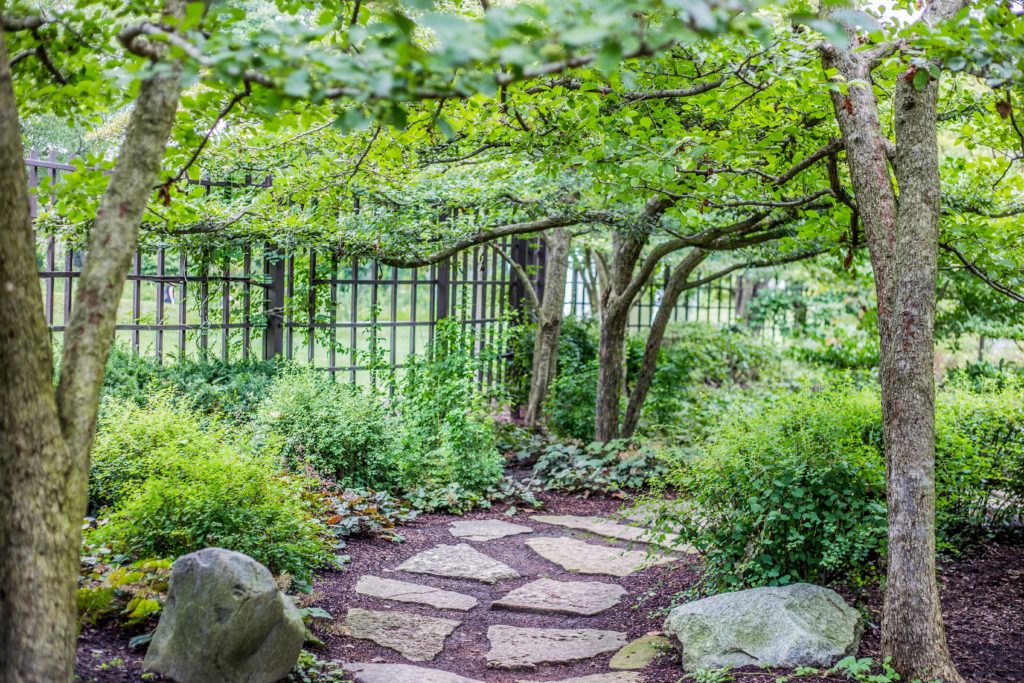 If you've recently developed a green thumb you may have a head full of ideas. Your dream garden may be on the way and trees will play a big feature in your landscaping design. As we previously touched on, positioning is everything. Although you may have a majestic idea in your head you will have to consider what will be best for the plant's growth. The rule of thumb when it comes to space between trees is 2 meters, however larger trees could be up to 5 meters. The preferred pattern of tree placement is a 'zig-zag'. This creates a nice, authentic and natural look with a forest like atmosphere but also allows the roots plenty of space from the other trees. Gardening has helped so many people during lockdown.
This new love of your garden will be rewarding especially when you start seeing the results. Planting trees is a great way to elevate the appearance of your garden. However, there is a lot of room for error, as people don't care to learn the little differences that make or break the development of the sapling. So, make sure it has been planted properly with enough room for the roots to soak up as many nutrients as possible. Gardening is a safe pastime to aid you with the monotony of lockdown, so roll up your sleeves and go plant some trees.